THE RING
Transform the Forte Portuense to a Social and Activity Ring
罗马Portuense防御堡垒改造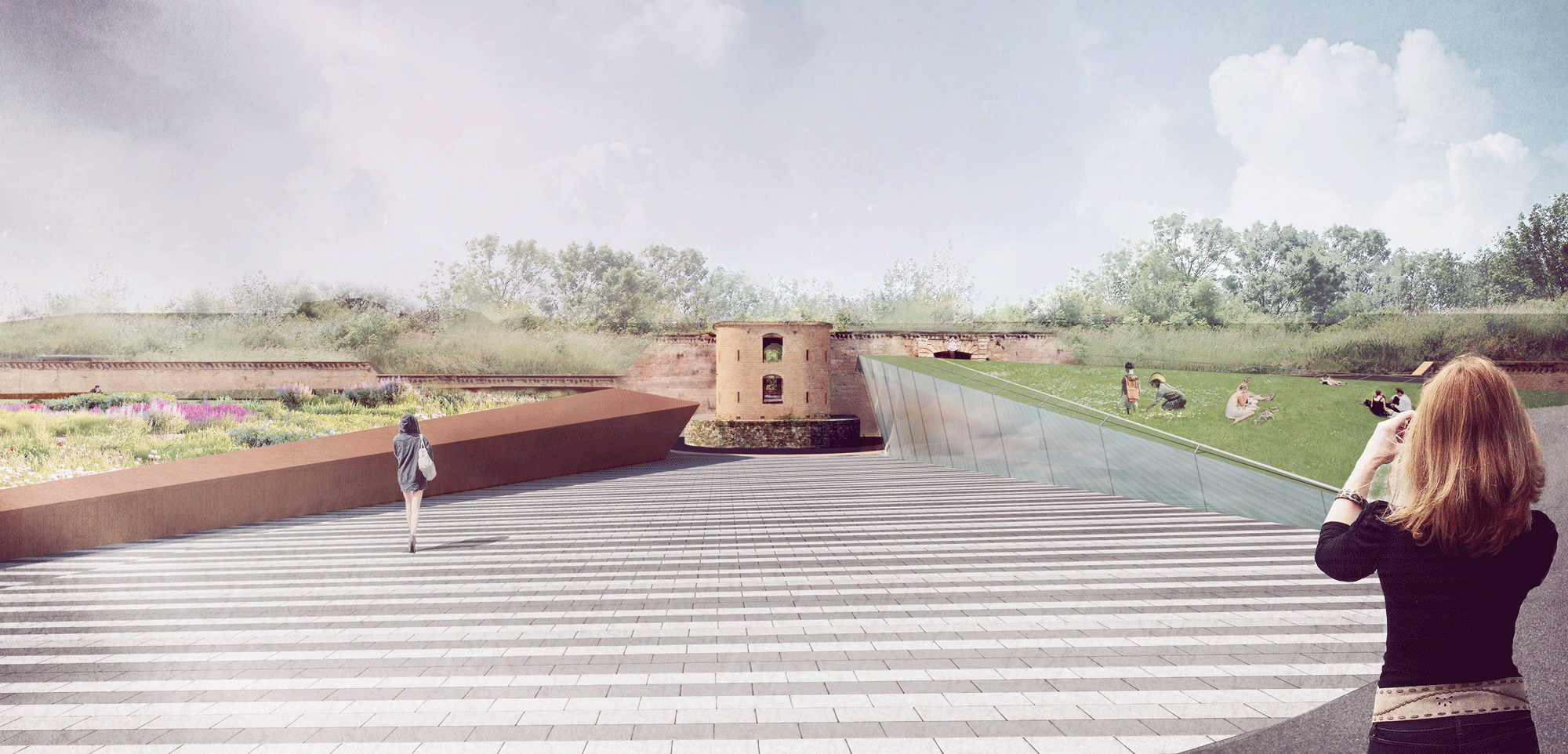 Surrounded by Quartier Gianicolense and Portuense, Fort Portuense is enclosed by Rome's reserved residential neighborhoods. With street retails, simple local markets and large apartment complexes, the sedate neighborhoods are made for residents.
This proposal will unfold the fort to public, both physically and culturally. It will transform the fosse into a well-connected pedestrian and jogging path, which is like a ring. Around THE RING, a variety of facilities will be assigned, thus Forte Portuense will rebirth as a major social and activity center at the region. In a larger scale, it will become a part of the metropolitan community ring network.Meanwhile, THE RING will moderately attract tourists, who want to enjoy the combined aesthetic of new and old built form.
Type: Competition
Date: 2015
Location: Rome, Italy
Project Team: Xiru Chen, Naiji Jiao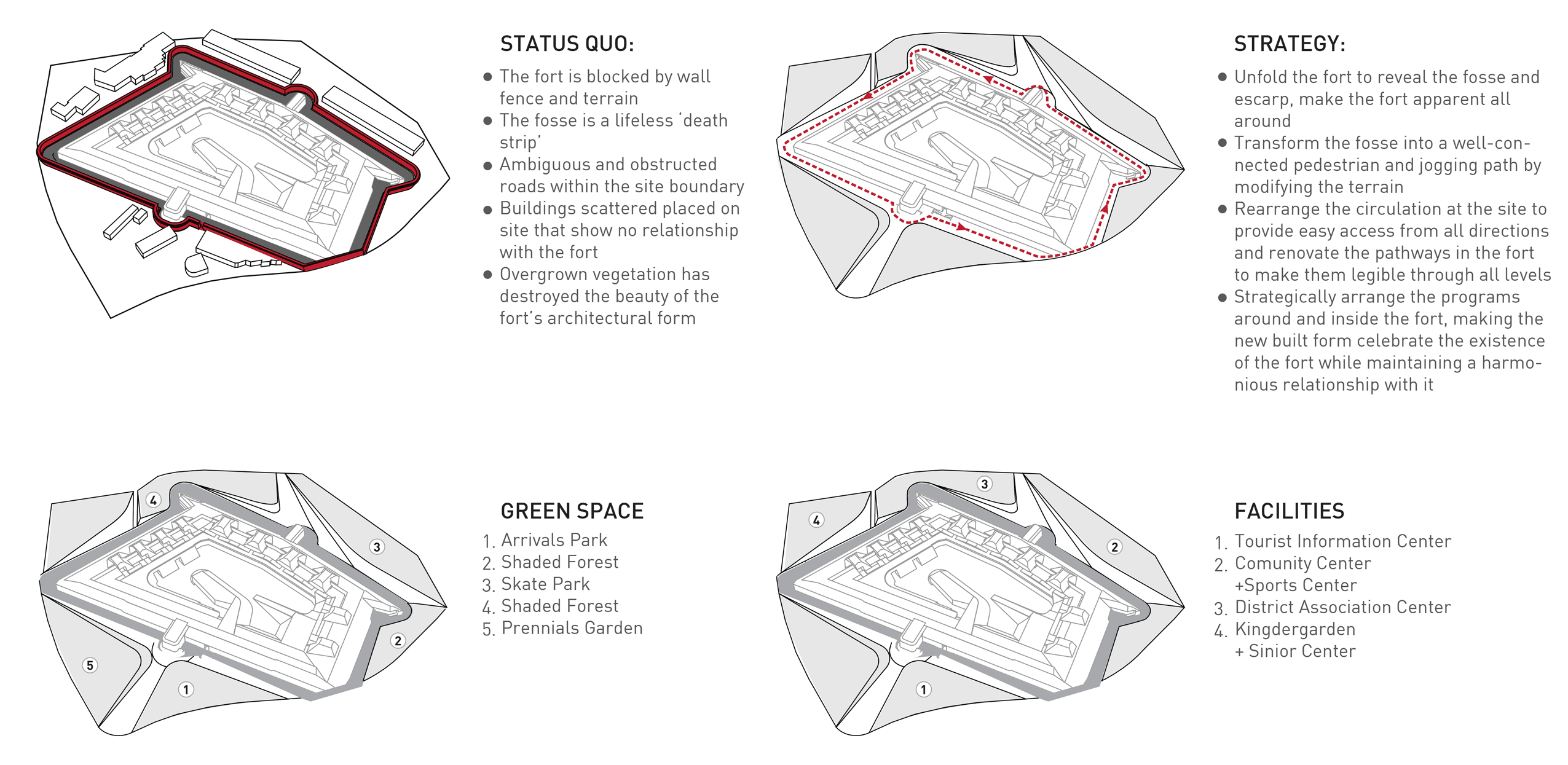 To respect the original structure, there will only be some minor transformations to the fort itself, including cleaning up weeds and unwanted plants to unveil the beautiful architectural form of the military structure, adding pavements and widening some of the former existing paths to allow easy access through different levels.
There are two elements to be added in the inner fort - BENCH and LIGHT. Precisely constructed, with a rich historical background, Forte Portuense does not need extra decoration but a way to appreciate its beauty. Benches will be placed at certain points, where visitors can just sit down and enjoy the fascination of the place. A series of hanging lights will bring vitality to night markets and events occupying the fort.
The former parade ground will be preserved as an open space where a variety of activities can be hold, such as flea markets, musical and film festivals. Simple programs like art and history exhibition gallery, artists' atelier, and café bar will occupy the interior of the fort.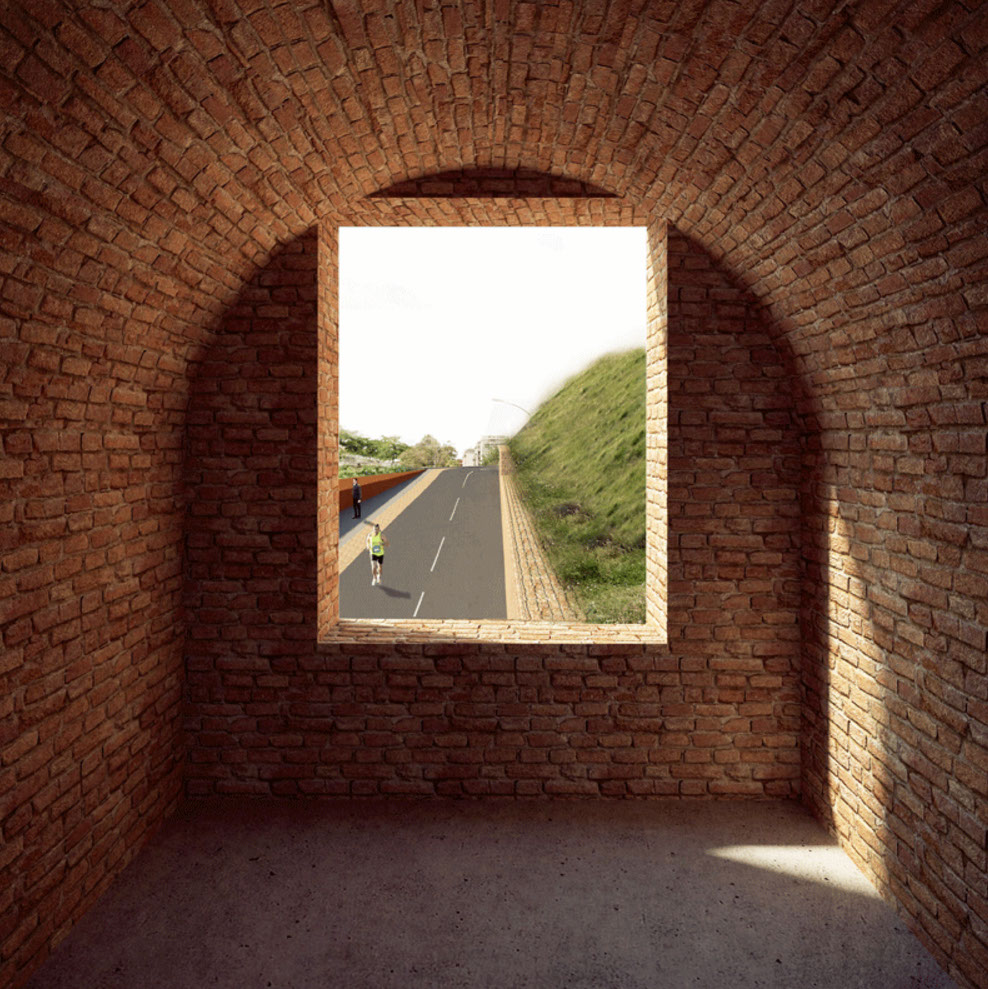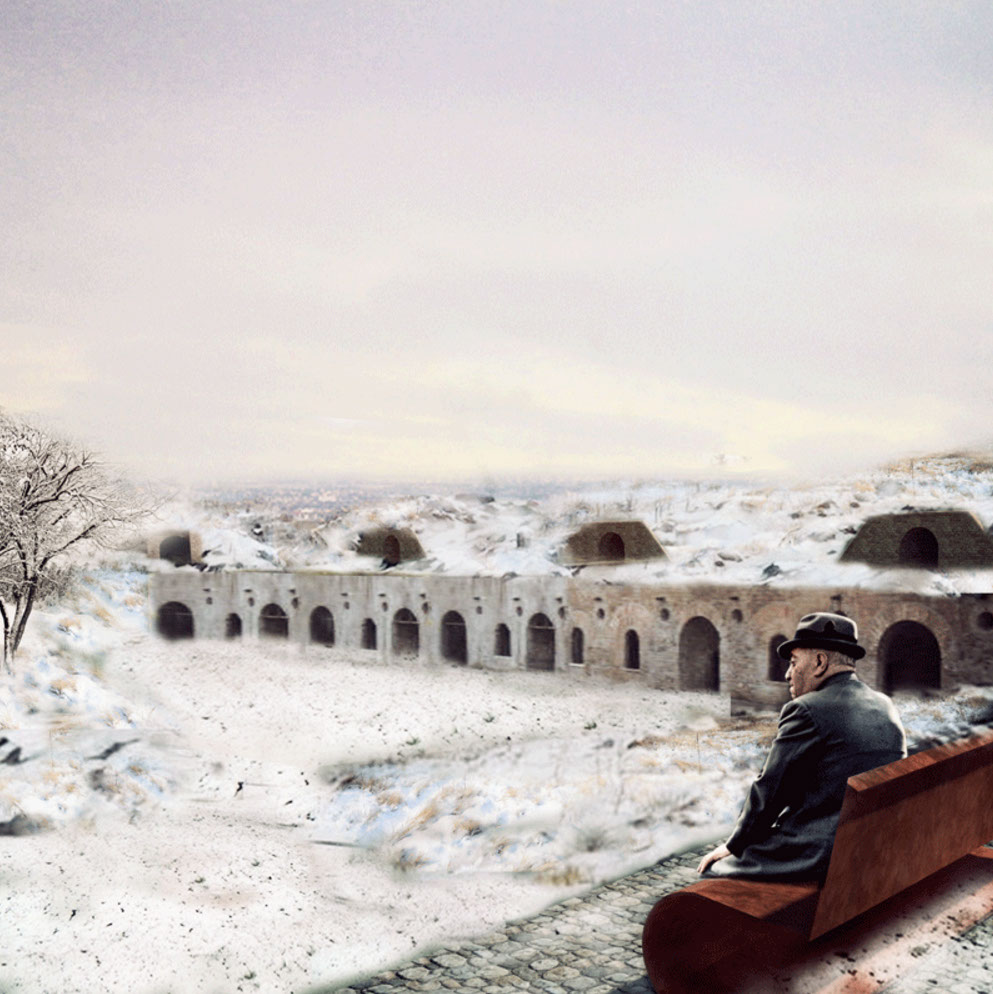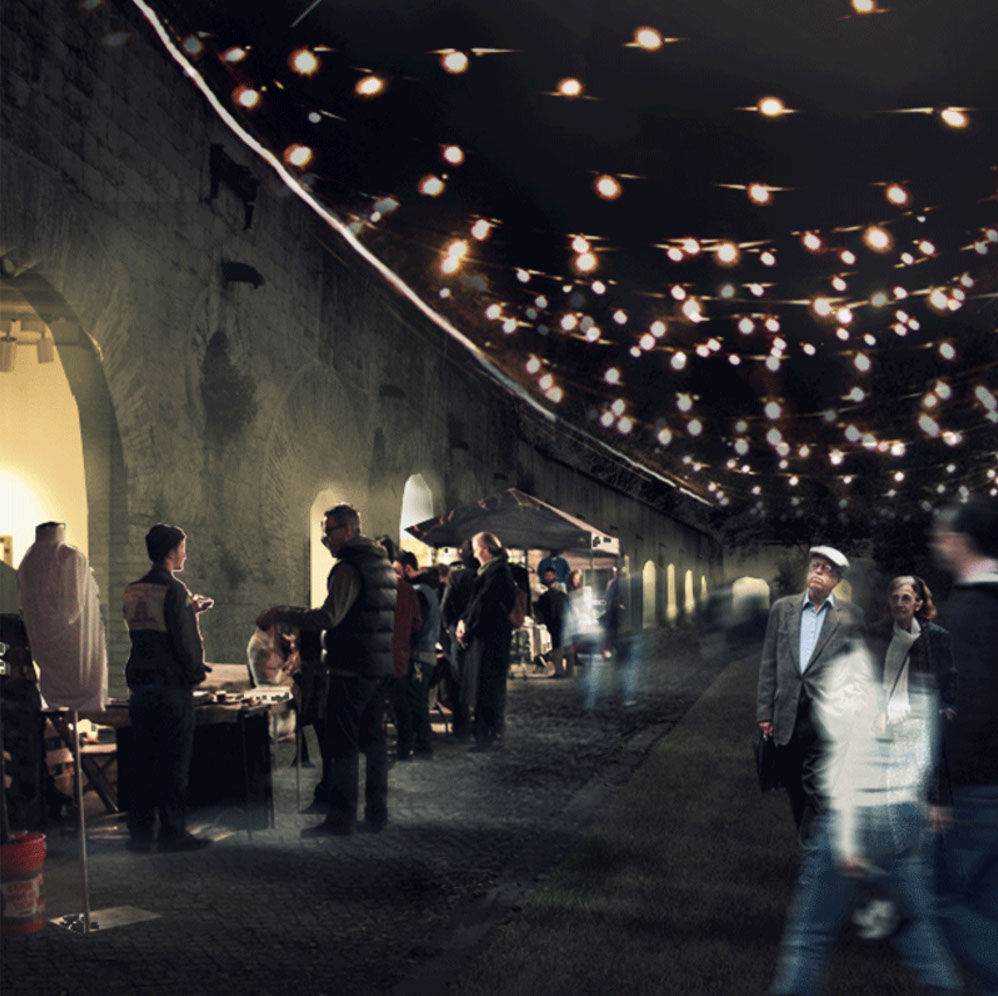 Copyright © 2019 Real Architects ICP证:沪ICP备20000965号