[CATALYZED WINTER] Toronto Winter Station 2017
安大略湖畔瞭望亭
" What good is the warmth of summer, without the cold of winter to give it sweetness."
- John Steinbeck, Travels with Charley: In search of America
Much of the beauty lies in the unexpected: enjoying a moment of warmth in frozen lake front; seeing an oasis in withered winter; and touching the many snow flakes in splendid summer... Unexpected moments are the magic enzyme, catalyzing the winter into a summer.
The pavilion stands in the snow as if made of solid ice, reflecting and melting into the surroundings. As the frozen surrounding wraps around the lifeguard post, the image of summer appears in front of people's eyes, where they would see the image the lovely summer beach. Every now and then, as the snow falls into the summer scenery, the visitors are then transported into the magical realm of where summer merges with winter.
Type: Competition
[

HONORABLE MENTION

] /

Date: 2017 / Location: Toronto,Canada / Project Team:

Xiru Chen,

Louis(Yi) Liu,

Naiji Jiao
STRUCTURE AND MATERIALS
1. Lifeguard Station
2. Polished Aluminium Panel - 3mm
3. 2 by 4 Wood Frame Structure
- 1.5"x 3.5" profile
4. Printed Photo on Linen Canvas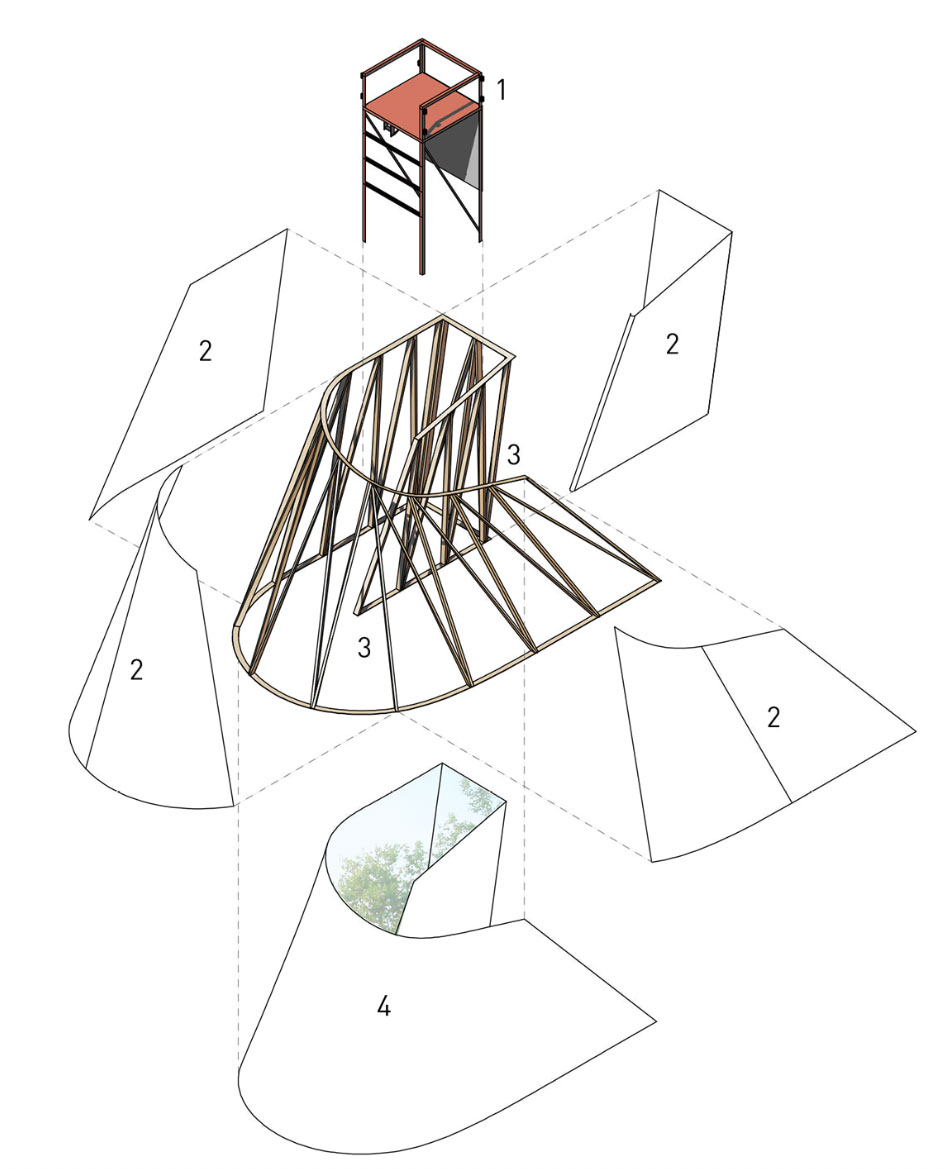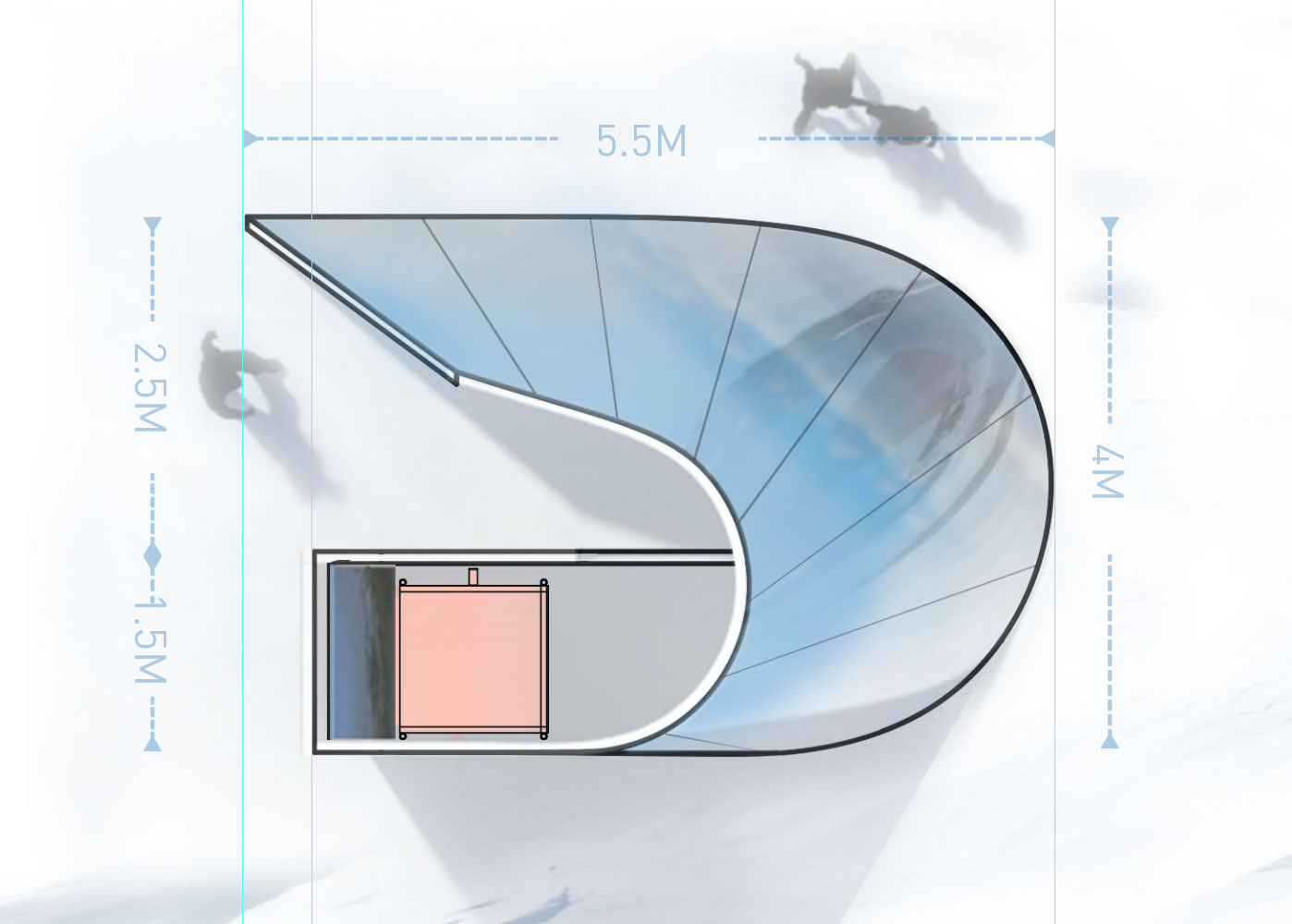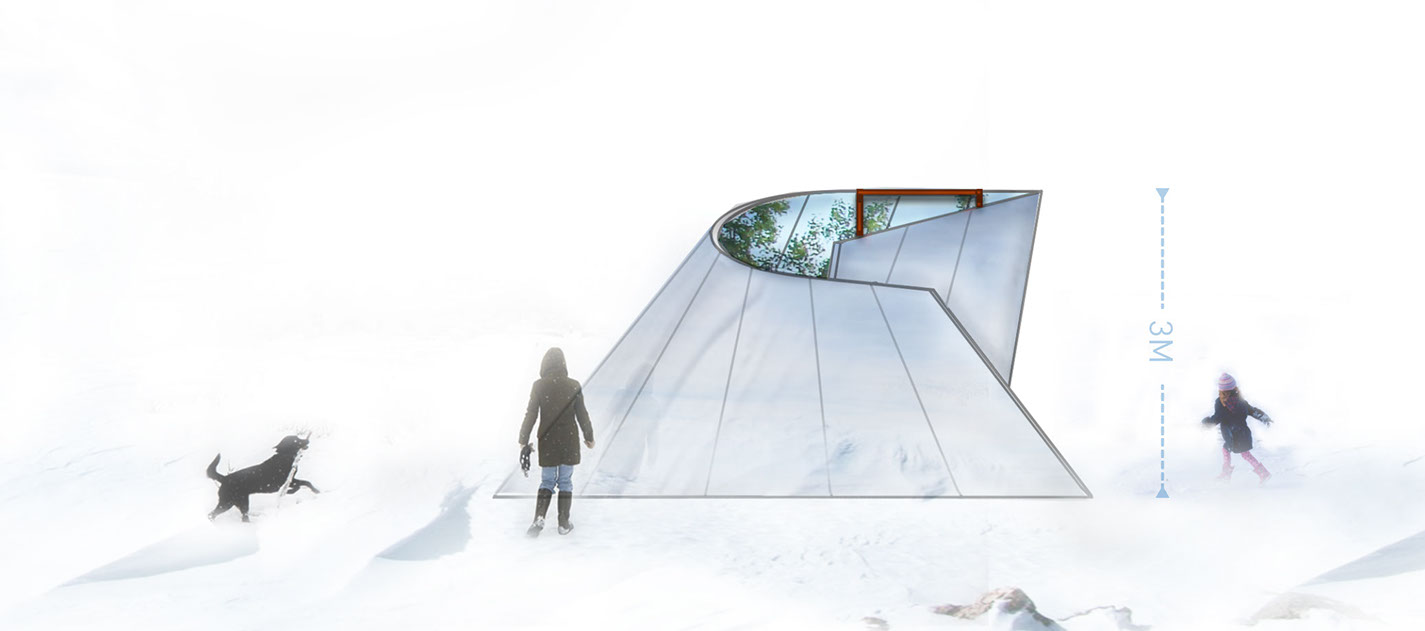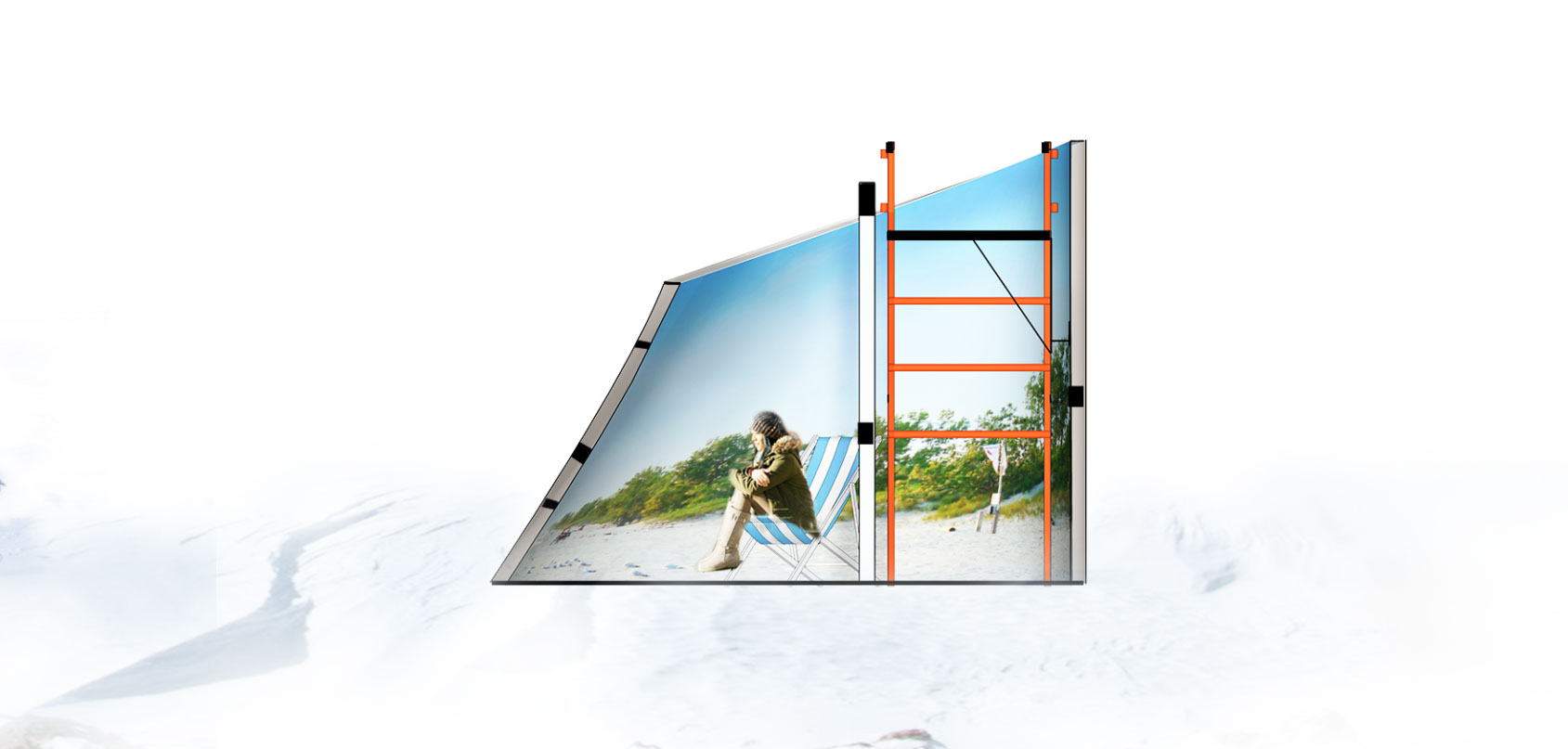 Copyright © 2019 Real Architects ICP证:沪ICP备20000965号